Some of my friends and I share music with one another while we work. We're supposed to review/rate what gets shared with us, and share those reviews with the group, but that doesn't always happen.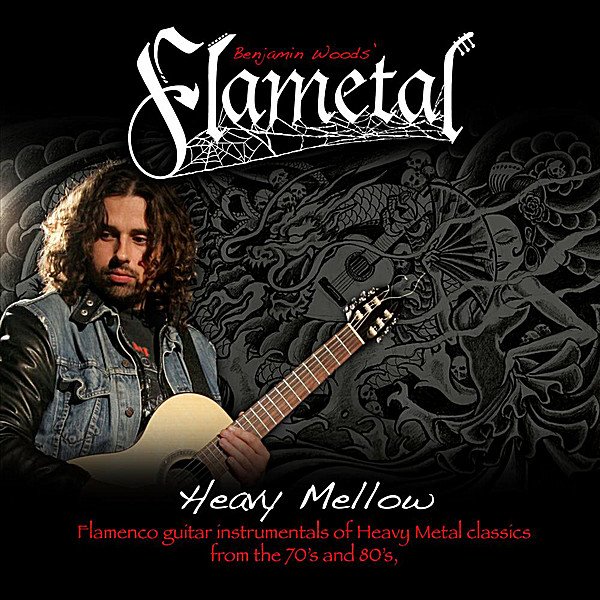 Flametal – Heavy Mellow (2010)
When Spencer introduced this album of flamenco covers of classic metal tunes, I immediately thought of Rodrigo y Gabriela, although after listen I feel like it's more like Apocalyptica.
I'm not sure if this is just Benjamin Woods or if he has some other guys playing with him, of if he just dubs it all himself.
I've heard a lot of cross-genre covers in my day, and I feel like the best ones take the essence of the source material and then recreate it in the second genre. Bands like Apocalyptica and these guys are talented and I love the tunes, but they feel like pretty "straight" covers of the original material.
Aces High got pretty repetitive (although I like that it came off a little more Arab than some of the other tunes), but the original has vocals which help add a little variety.
And while I've heard of most of these bands (except Yngwie Malmsteen, the original performer of I am a Viking) I haven't heard the original versions of most of these tunes. Bark at the Moon is the only one of these I'm familiar with to the point I could compare the original with the cover without looking up the original.
Some of these covers are really good. In My Darkest Hour and Gates of Babylon stand out as tunes I'd listen to again. And I really liked how I am a Viking kept it's slow, heavy metal feel in the melody, but the rest of it was faster. But when comparing Flametal to Rodrigo y Gabriela, I would rather listen to RyG. Not to say these weren't good. I would rather listen to these than the originals. RyG are great; they make me wish I could play like them. 3.18/5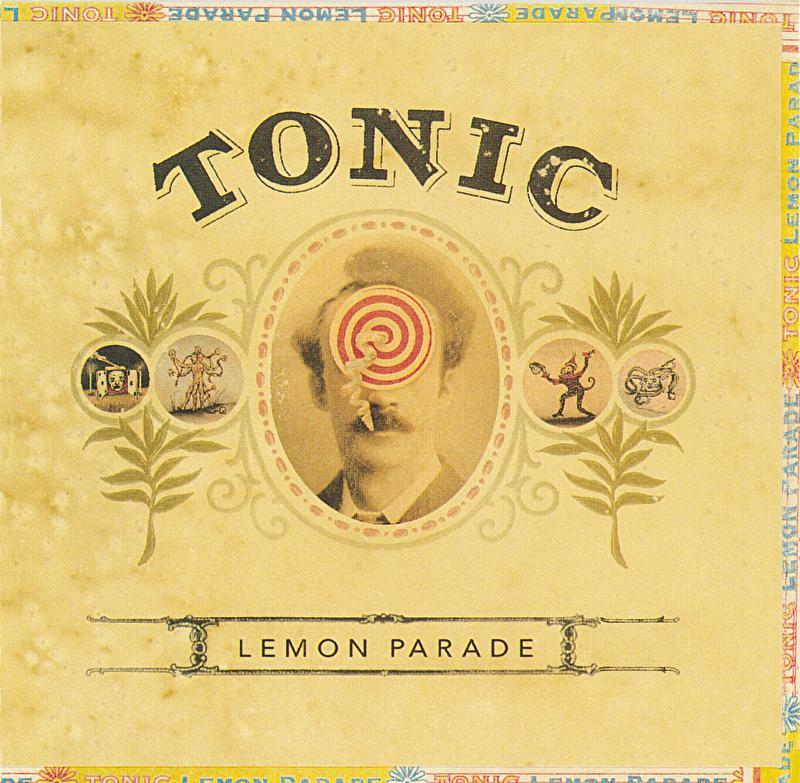 Tonic – Lemon Parade (1996)
This is kind of in answer to Tim's album from last week. My wife and I were driving around town and we were listening to one song, which reminded my wife of another song, which reminded her of these guys.
I started listening to the radio in the mid-'90s. Some oldies/classic rock radio, but I got most of that from my dad. Alt. rock was the cool new thing (I mean, boy bands and gangsta rap was also coming on the scene, but neither of those were my scene – and they still aren't really), so I discovered bands like Cake, Everclear, Eve Six, Fastball, Goo Goo Dolls, Our Lady Peace, Semisonic, Sister Hazel, Stroke 9, Third Eye Blind, Train and others. I remember buying CDs for one song and, for the most part, still liking the rest of the album (although there were always those CDs that only had one good song). That's how I got introduced to Tonic.
I bought their first offering based solely on the merits of their smash hit If You Could Only See. But I still like most of the other songs on this album. I feel like they held on to the grunge influence from a few years earlier, as opposed to many of their contemporaries listed above. Also, they kind of remind me of The Temperance Movement.
Here's what my friends had to say:
"Its been a long time since I've heard, If you could only see. So some nice nostalgia there. This is more dissonant and noisy than I'd expect, I guess the grunge influence but I like it. That made it more interesting. From a casual listen through, it was good, but nothing stunning." 3.7/5 – Spencer
Feel free to leave your own thoughts down in the comment section.