For a couple of years, some of my friends and I have been sharing music with one another. We're supposed to review/rate whatever's shared with us, but that doesn't always happen.
Helm (2016)
Spencer had an friend ask if he wanted to participate in a music competition. They collaborated on a track and, as participants, they are asked to listen to all the submissions and give them a score, 1-5. It's something different, but Spencer shared the whole lot with us: https://archive.org/details/OSC90Helm
This One Synth Competition essentially asks artists to, over the course of a month, use only the sound sample available from a single synthesizer to create a track, and it's interesting to hear the variety of songs made from the same sound source – in this case Matt Tytel's open source (which I assume is a unifying factor in these competitions) synth, Helm (which you can download yourself if you'd like).
There are 34 entries, all between 2 and 4 minutes long. So it takes a couple of hours to get through them all. I was a little nervous about a bunch of instrumentals potentially using the same set of sounds, but (possibly because I listen to vigigame soundtracks for fun) it didn't really bother me as much as I thought it might. I feel a little odd reviewing these tracks, because I feel like half the point is what they can do with the synth, not necessarily their writing/arranging skills. And EDM isn't a genre I usually listen to, so I feel like I may be missing the point on some of these tracks. Oh well. Just because I feel a certain way about any given song, doesn't mean you have to feel the same way. And that's okay. It's even better if we try to explain why we feel the way we do. I don't have things to say about every track, but I tried to say something about the highlights and lowlights.
This is the order in which they were submitted. And in some cases, I was able to find the artwork they used. In case you want a reminder of how I rate things, 1: isn't music, 2: I didn't really care for it, 3: I'd listen to this again, 4: I'd cover this, 5: I wish I wrote it.
Oopfoo – Concentric – 3
Aluode – Unts Unts in E Minor – 4: Very dancey. Great grooves.
New Kids on the Block – La Pluie – 2: It was very atmospheric, which I would have been fine with. It wasn't until the last 45 seconds when it started getting more overtly intense that I started liking it less. But I did like the rather abrupt end.

Studio Dave – 3 Breaths for Helm – 4: I really liked the hollow flute-ish sound. This track had some of the most unique voices of all of them.
Darksynth FX – Robot Heart – 3: There are some other tracks that, like this one, I have mixed opinions on. There were some cool ideas, but there wasn't enough variation on the theme to justify the length of the track.

geklimper – Serious Program Error – 3: It was okay. I didn't love it, but it grew on me.
bh9090 – Elevator – 4: Very upbeat and groovy.
Eauson – Matt Tytel Helm KVR One Synth Challenge – 2: I didn't judge this track (or any other) by it's name (listening to them on shuffle on my phone and only seeing what the name of the song was when I went to go give it a rating), but in retrospect this and the others who didn't really name their tracks (who only gave them boring names) were some of the most boring to listen to.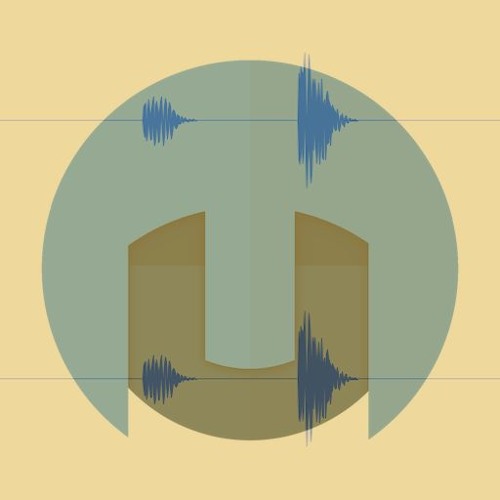 Sfiks – 3 Pictures or Pizza? Deserve It! – 4: I really liked the Middle Eastern banjo thing this had going on. True to it's name, there were three distinct musical ideas going on here. I liked them all, but the one in the middle was my favorite.
toggleaudio – Seattle – 3
Frostline – Helmashed – 3: Dreamy. That's all I have to say.
OnTrackP – Elusive Magic – 3: It took almost 1:30 for this track to get good, which is fine. I'm just saying give it more time than that before you think about skipping it.
Jazzaria – Synthvention #1 – 2: This felt like a music theory exercise I did in college. From a textbook stand point, it was fine. They had some interesting melodic ideas, but it didn't really do anything for me. It just felt flat. And I was kind of disappointed in their choice of only two voices (and which voices those were).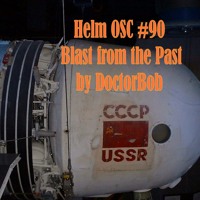 Doctor Bob – Blast from the Past  4: This is one of the more melodic of the tracks, and I feel like that favors my bias.
ballacr75 – Not Sure – 3: Going off the title, I'm not sure if I like this or not. It starts out as a 4, but around 1:40 a voice enters that is just harsh and jarring and made me want to drop it to a 2. It starts out too prominent in the mix. By the end I got used to it, so that's why it ends up as a 3, but I don't feel like I should have to get "used to" music.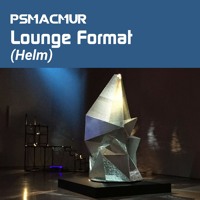 psmacmur – Lounge Format – 2: I didn't like what I can only describe as the vocalization substitutes. It reminded me that this was all computer generated. There was some sweet, chill things going on and right after that there was a groovy thing, and sometimes I'd forget it was all a computer. But sometimes  there'd be overlay of something else and it would just feel unnatural. Like some of the other tracks, this one didn't always feel like it had internal cohesion.
Taron – Helmetical – 3: This was okay, until the last 1:30 or so, then it got better. The vocalizations kind of reminded my western, christian ears of an Islamic chant/prayer.
Yeager – Rays of Darkness – 2: The first 2:30 minutes were pretty boring and the whole thing was rather repetitive. I think it could have been 1/3 or even 1/4 of the length it was and done much better.
Eraze the Borders – Where is My Helmet? – 3: I still didn't love it, but this track really grew on me. Except for the last 45 seconds or so with get inexplicably jazzy and don't fit the rest of the tune, the track had a rather morose feel to it. It felt like a real, classical composition – done by space robots.
Programator2 – Standing at the Helm – 4: It was melodic, musically interesting, and it felt like it used a variety of synth voices.
Laxplanet – Helmut and Yo Yo – 3
Liqih – Chic Chap Farts to the Sky – 2: The title of this track made me think of this video:
Otherwise, that video had a more cohesive music theme. This track had some interesting ideas, but I had a hard time feeling like it all went together.
Meak a Ale – Made It to Happyland – 4: It sounds like the credits to some epic space adventure. Maybe with some racing involved? I don't know. I liked it though.
BlitBit – Strolling through Caves – 3
The Penguinators (ssj71 & rghvdberg) – Helm of Dreams – 4: I knew which one this was even before I looked. After years on listening to Spencer's stuff, I think I'm pretty familiar with his writing. It's a little jazzy, a little proggy. And it had a sweet bass groove in the middle. I didn't rate this highly because he's a musical cohort, although I admit that it may clue you into the fact that we may have similar musical tastes.
version782 – 83116 – 3
Jasinski – I Feel Like I'm Falling Down – 2: This was fine for the first minute or so. But then it got kind of weird for a bit. It got better, but I still don't think this is a track I'd come back to. And while I assume most of these musicians created the artwork for their music, Jasinski is a real artist.
zarf – Helm of the Tragic Dark Rabbit – 2: It just felt disjointed.
DaveTbass – KVR OSC 90 – 3: I don't know how many times I went back and tried to listen to this track, but each time it just kind of turned into filler. It's not bad, but nothing about it stood out.
z.prime – Go – 3
Chilled Panda – Strangest Saturday Robot Things – 2: It was just too repetitive for me. Some of the more atmospheric things were cool, but I got bored with the two bass and drums loops pretty quick. Without those, it could be a sweet soundtrack to some N64 sci-fi adventure-shooter game.
J.Ruegg – So Little – 3
L-EctroBit – Two Planets – 3
Guenon – Orange Tape-84 – 2: Like some of the others, this grew on me. But I just felt like it was too frenetic. If this was interpreted as a light show, I think I'd have seizures.
Ok. That's the end of those. In the rules, it says "Anyone can vote, as long as they have more than 40 KVR forum posts prior to the competition start, or participated in that month's contest." So while I could post my reviews, they won't count. For the benefit of our "regular" game, I'm giving this whole collection a score of 2.94/5.
Also, Spencer had to rate them (being a requirement for all participants, whose own composition is automatically rated a 1 and the winner of the competition is whoever gets the most points) but I chose not to add his scores. I don't know if an individual's scores are made public and didn't want to publicize them if they aren't. He didn't add any commentary beyond this:
"Even after listening a couple times I felt like my scoring was pretty arbitrary but I had to put something down. My very favorite was Elevator, most of the others were too EDM for my taste, but some were impressive enough to get 5s still." – Spencer
His "total" score (without including his own contribution)?: 3.27/5 (or 3.2 if you count his "1" score for his own composition).
George Benson – Breezin' (1976)
Going off of my suggestion from last week, here's another album that influenced the ladies and gentlemen who composed video game music.
George Benson is one of those artists that I never realized I had heard before until I specifically sought out some of his stuff. I like the jump blues played by a big band more, but smooth jazz is good too. Not that I listen to a ton of it. This Masquerade starts out a little soft pop jazz-ish (and is probably my least favorite on the album), but most of the songs have a little funk to them. The album more light funk than it is easy listening, although it certainly can be that too. The highlight of the album is his guitar playing, although they're a pretty sick synth solo in Six to Four. I don't remember now if they interviewed Hiroshi Kawaguchi or not, but I think George Benson got brought up in a discussion about the music of OutRun. The chill grooves on this album (especially Affirmation, which may be my favorite track) fit the mood of a driving game like OutRun.
The standard version of the album has six tracks, but the version on Spotify has a few bonus tracks, and that's worth looking up. Shark Bite and Down Here on the Ground are two great tracks.
Here's what my friends had to say:
"I have a chip on my shoulder about smooth jazz. It just seems lame and I've had many people assume I like it because I like jazz music. So my gut reaction to this was a big eyeroll, but once I gave it a chance I saw there was some great guitar work here. The vocal parts were skippable, and overall, not my tone, but there were several songs I recognized and never would have been able to name the artist before. Any time somebody gets a hit with an instrumental it deserves some attention. Well worth a listen but I'm unlikely to look it up." 3.7/5 – Spencer
Let me know what you think in the comments below.