For a couple of years some of my friends and I have been sharing music. We're supposed to review/rate what gets shared with us, and share those reviews with the group, but that doesn't always happen.
I know it was Memorial Day this week, and while I could have gone with an album with a topically relevant song, I didn't want to make a theme out of it. So I went another direction. But first, here's what my friends had to share:
Queen – The Game (1980)
Tim shared another Queen album. Queen has been shared more than any other artist in the past two years we've been playing this game. This is their seventh album he's shared in that time (not counting the Freddie solo album). And Tim is sure to share more. Plus, Bohemian Rhapsody is the most shared song. Aside from the studio and live versions, it has also shown up in music videos and mixes.
Yes, Another One Bites the Dust and Save Me are great. The best (to me) of the well-known songs from this album is jazzy rockabilly tune Crazy Little Thing Called Love. And the best of the not-so-well-known songs is Need Your Loving Tonight. Apparently they only played it live while they were supporting this album, and then never again. It was released as a single, but the other singles from this album seem to get all the attention. I don't understand why the title track gets more attention. It's good, but Need Your Loving Tonight was better. Sail Away Sweet Sister is better, too. I think it's one of Queen's more solid songs, despite not being flashy at all.
The weakest song I think is Rock It (Prime Jive) and mostly because of Roger Taylor's vocals. They were fine for '80s glam rockers (I think I'd love to hear Poison cover it, for example), but it doesn't feel like Queen. I liked them on the bonus track A Human Body (side note: one of the other bonus tracks, It's a Beautiful Day made me want to listen to the other versions of that song from Made in Heaven). Rock It just didn't work for me. Don't Try Suicide wasn't great either, but mostly because it feels like a mashup of two conflicting song ideas, and they didn't quite make them mesh. 3.6/5
Here's my friends' thoughts:
"This is a great album. Several mega hits. I listened to some super deluxe version that had some bonus tracks and actually I liked the live version of Dragon Attack better than the album one. Another One is a great rocker and the other hits here are obviously strong songs, but I enjoyed Dont' Try Suicide quite a bit I though it was catchy. My absolute favorite here though is Save Me. It just has so much musical drama and emotion, its really a moving song. Its been one of my favorite Queen songs for quite some time. Really makes me wish I could sing like Freddy." 4.3/5 – Spencer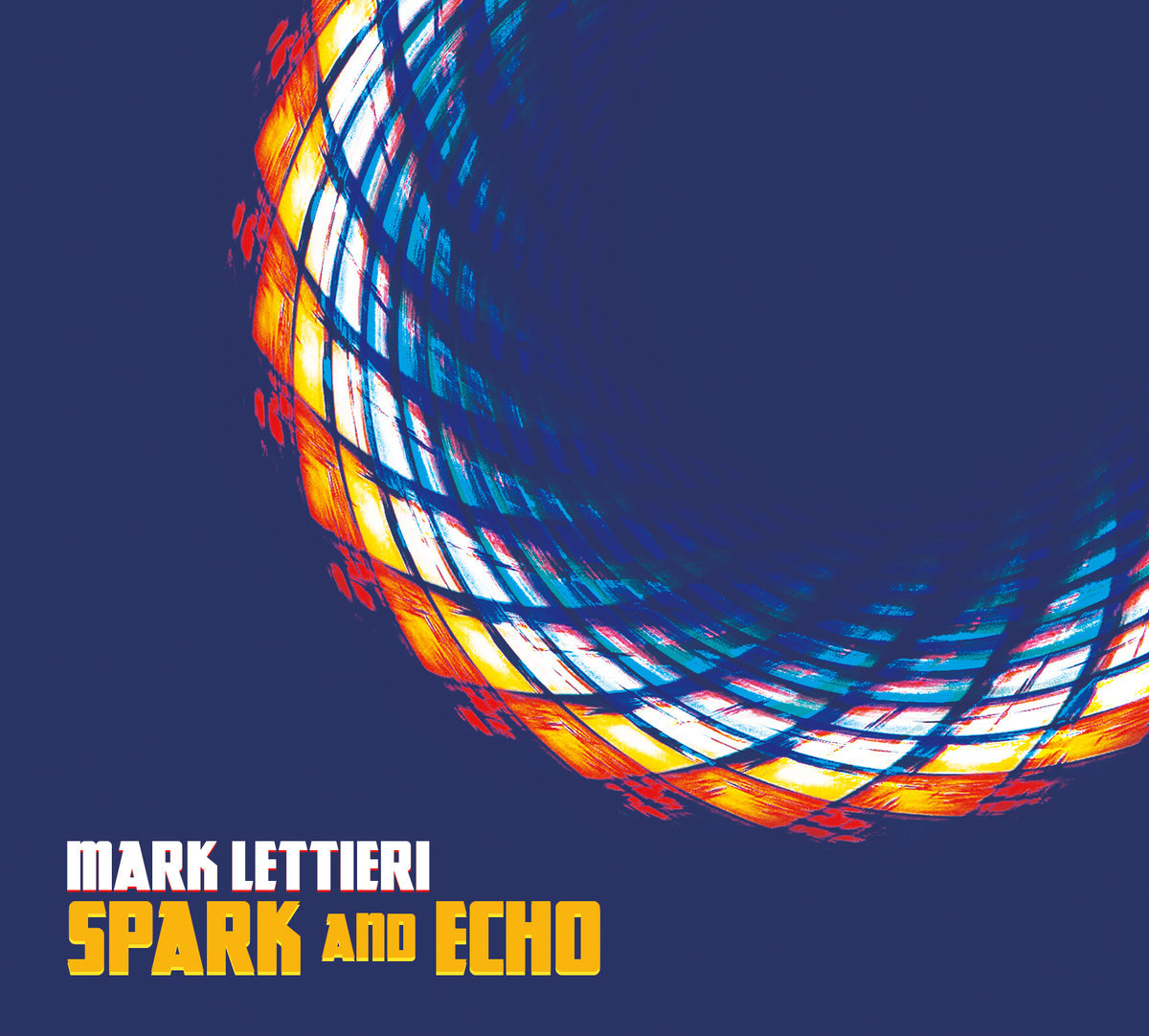 Mark Lettieri – Spark and Echo (2016)
This album came out two weeks ago. It is Mark's third solo album. He plays guitar for a prog. jazz rock fusion group called Snarky Puppy. And that is all I know.
That's a lie. The title track comes from a christian website/art gallery of the same name, where Mark debuted the original (then unnamed) recording of this composition. I'm not sure I get the "verse" chord progression, but the "chorus" is flippin' sweet. Epic even.
Nothing really stood out to me on my first listen. I know I've said that before, but I really mean it. It just became background music. That's especially true of Slant, Montreal, Crystal Palace and Everybody Wants to Rule the World. The original was great, but this instrumental cover that blended the awesome '80s-ness with some country-western-esque guitar tone. It was just kind of meh and I think it fell well short of the original.
An instrumental guitar album, while obviously done by a talented writer and guitarist, was probably not the best thing for me to try and rate and review this week. But I felt like I didn't give it a chance earlier in the week, so I did give it a second listen on Friday afternoon.
Little Minx had some sweet ideas, but like the cover, it felt like a vocal tune covered by an instrumentalist. I'm not saying I want Mark to sing (I have no idea if he's good or not), but I'd like to hear someone take that melody and put words to it. I liked the jazzier feel of Summer Salt. There were moments throughout the album where he reminded me of Joe Satriani, but mostly it's just ok. 2.6/5
Here's what my friends had to say about it:
"This one surprised me. Which is weird I guess because I didn't know what to expect going in. I really feel like there are a lot of interesting good stuff here, and I could absolutely put it on for background music in the future. It had only two low lights for me: Montreal and Everybody Wants to Rule the World. Those were right at the end, and honestly if they would have been further up it would have hurt the album in my opinion. So yeah, a great album that came out of left field for me." 4/5 – Tim
"I listened a couple of times and thought this was enjoyable, but not really mind blowing. I also thought the Everybody Wants cover was kind of a snoozer. I'd never skip these tracks, but I didn't find a ton that made me think I've got to come listen again. I might though." 3.9/5 – Spencer
Coldplay – Mylo Xyloto (2011)
Bless his heart, Scott shared this album again. I doubt anything has changed in the last six months to make me feel any different, but I'm a little OCD, so I felt compelled to listen to this album for a third time.
I'm conflicted. I want to say this album has grown on me. I'm perfectly willing to say that although I'm trying to be objective, I decided years ago I didn't really like Coldplay and they have to do more than this to impress me. I know it's not really fair to say it feels unoriginal (Charlie Brown, Major Minus, and Up in Flames especially). They're doing what they do. But I want familiarity, not sameness.
I'm conflicted because there are some things I like. I don't love some of the synth sounds on Hurts Like Heaven, but I like the catchy melody and the upbeat energy, even though the lyrics aren't so up. Paradise is a decent song (if you take out the ear worm chorus will filler lyrics). I liked the more acoustic feel of Us Against the World. The whole song felt more real and human. Every Teardrop is a Waterfall is pretty good, too.
As an album, it's ok. I don't hate it, but it's not for me. 3.08/5
From my friends:
"I remember seeing this album on the shelves when it came out, but it came and went without my really noticing, so I figured I probably wasn't missing anything. Cold Play is ok. I like Viva La Vida. Lets see what this one brings.
This was alright. To me they are clearly adapting their sound to the popular trends as time goes on, which is fine. I'm just not into that sound. I did listen two times (while working) and didn't catch much to highlight.
Paradise is pretty cool. It has some good breaks and the orchestration and electronic elements interplay nicely. Overall this album seemed like a lot of filler. They do a pretty good job of keeping it entertaining, but it doesn't seem like there's anything more to get out of the music from another listen either. I really didn't care for their collaboration with Rihanna. If she's actually talented (which I fully believe) she should get in a genre that illustrates it better. Just sayin. So just average, but I'd skip several of these on the radio." 3/5 – Spencer
"I have enjoyed some of Coldplay's albums in the past- Parachutes for example. I could not find anything special to latch onto for this release. The songs started to sound the same to me." 2/5 – David
"This was just a good one for me. I felt like it started strong, then just kind of fizzled with no direction by the end. I honestly don't see the draw to this album with a lot of people, but to each their own I guess.The lead vocals are pretty good, and unfortunately I feel like they aren't the bets match for the music being played. I mean it is good, but it never really hits a great note for me (OK maybe one and that is Paradise)." 3/5 – Tim
Tom Petty – Full Moon Fever (1989)
Last Saturday, one of the guys I play with was finally able to jam after about three months of our schedules not syncing up. One of the tunes we warmed up to was Free Falling. It's a pretty simple song to play, so we gave it a little funk. That song also reminds me of Scott and our band Stillwater.
I'm a little bit amazed nobody has shared Tom Petty yet. If you've listened to classic rock radio at all, you're probably familiar with the two opening tracks and maybe Running Down a Dream (although I'm not sure if I'm familiar with it from the radio or because I've listened to this album a lot). But I don't really think there's a bum track on the whole album (granted it's been maybe two years since I listened to the whole thing straight through).
I liked this album fine in high school, although now I realize I thought it was older than it is. It's only really been in the last 8 years or so that I've started appreciating this album more. Part of that is due to my diving into ELO's catalog and Jeff Lynne's other projects, which led me to the Traveling Wilburys and then back to this album. And while I'm sure I knew back in high school that George Harrison played guitar on the album, I was surprised to learn that Roy Orbison sang back up.
If you listen to the music we share (or even if you don't, you can always start), I'd love to hear your thoughts. Here's what my friends had to say:
"Dude. Seriously, this was a great album. I've of course heard a lot of Tom Petty songs, but never and album, and dude, this one was just awesome. I loved it all, and the talent with him just goes to show how much faith people had in him. While the songs appear to be mainly credited to him and his writing partner you could absolutely hear George Harrison and Roy Orbison's influence. Seriously just a great album. It flowed well, it had good structure, it just hit it out of the park for me." 5/5 – Tim
"I like Petty. He has a way of making a doing more with less. The opening track seriously is just suspensions on a D chord (its one of the easiest songs EVER to play on a guitar) but it sounds amazing! The next two tracks I knew fairly well, but the rest of the album was new to me. Yer So Bad had an almost early John Lennon vibe to me. Zombie Zoo actually got a bit redundant. A lot of the tracks are simple, but it works. Most of them didn't stand out, but I'd prefer Petty to Coldplay any day. Just taste. I'll probably mostly listen to the hits again, but I also wouldn't balk at playing this in full again." 4/5 – Spencer